The peoples to whom the future life of the cats and dogs is indifferent, those who is ready to accept the animals as a gift, or perform the charity act with some another way, very often are interesting in the following questions: "Who now rules the ZOOSHANS Public Community?" and "Who come to the rescue for the lost animals?"
Let me introduce myself!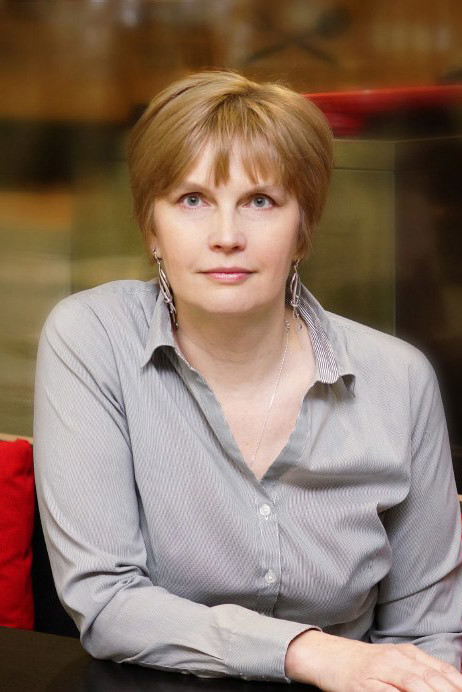 My name is Karpova Olga Aleksandrovna. I am, chairwomen of ZOOSHANS Charity Public Community of homeless animals assistance, glad to greet all those ones who is interesting in the problems of the most vulnerable creatures – animals, which are now remain without home or never had it.
It is known, the ''good acts creator" profession does not exist, and "charity" profession unlikely can be mastered, entered the universities of our country. In accordance with my education and kind of my work I am a civil engineer. I graduated from Belorussian national technical university and during all my life was engaged in designing of new bridges and inspection of already built bridges.
There exists the popular opinion that people which devoted to a charity and animals protection are alone or have not children. I am married and have two adult children, but the love of animals is carried by me through all my life.
The team of ZOOSHANS Charity Public Community board, consisting of the following six persons, helps me:
Mrs. Kozhuro Olga Vladimirovna, deputy of ZOOSHANS Charity Public Community
Mrs. Prigojonok Olga Viktorovna, ZOOSHANS Charity Public Community accountant.
Mrs. Shibut Maria Valerievna, secretary of ZOOSHANS Charity Public Community.
Mrs. Shved Olga Georgievna.
Mrs. Fedosenko Ksenia Vladimirovna.
Mrs. Litvinok Natalia Igorevna.
Being engaged in charity not the first year, I can note that cats and dogs are now in the most without legal rights state. Alas, far not every person or organization of our country are ready now to acknowledge their right for life and worthy existence.
Our team and ZOOSHANS friends do all the best to influence this situation. Now we can count more than hundreds of active assistants. The number of those who just sometimes help us is going to 1000 persons. 1000 persons for the country whose habitants are 10 million persons (0,0001% of the habitants) – is it a lot or a little? Everyone will find own answer.
And who those people which ready now to offer a helping hand?
Who are the "ZOOSHANS" volunteers?
In spite of the common wrong believes the ZOOSHANS volunteers are in most cases the young people in their hay days. In spite of the age difference is from 13 to 85 years old! Those who to-day assist the homeless cats and dogs, takes them as a gift, arrange for temporary keeping them, render the mobile assistance or simply transfer some money to our account, have different gender belonging, social status and material welfare. Mainly, these people, quite enough realized themselves in professional or family activity' having family, children and pets. They have time to help not only to animals, but people which need in assistance.
All of us are very different, but we have common quality – it is not indifference.
The ZOOSHANS members, our friends, assistants and like-minded ones are not aggravated with "obligations to be executed". Each of us performs only that assistance which one can render. After all we know a simple but an incontestable truth: Our common efforts had helped already and will help to us in future TO SAVE ANIMALS LIVES.
Perhaps, you have desire and possibility to take charming dogs or kittens as a gift or undertake something to make their being a bit happier? Be informed: thankfulness and devotion of the four-footed friends have no limits! We are awaiting for Yours calls and letters!
Yours ZOOSHANS.